ALPHA STORIES, FOR THE SMART AND FREQUENT TRAVELER ABROAD
The London List: Pubs, Clubs, & Grub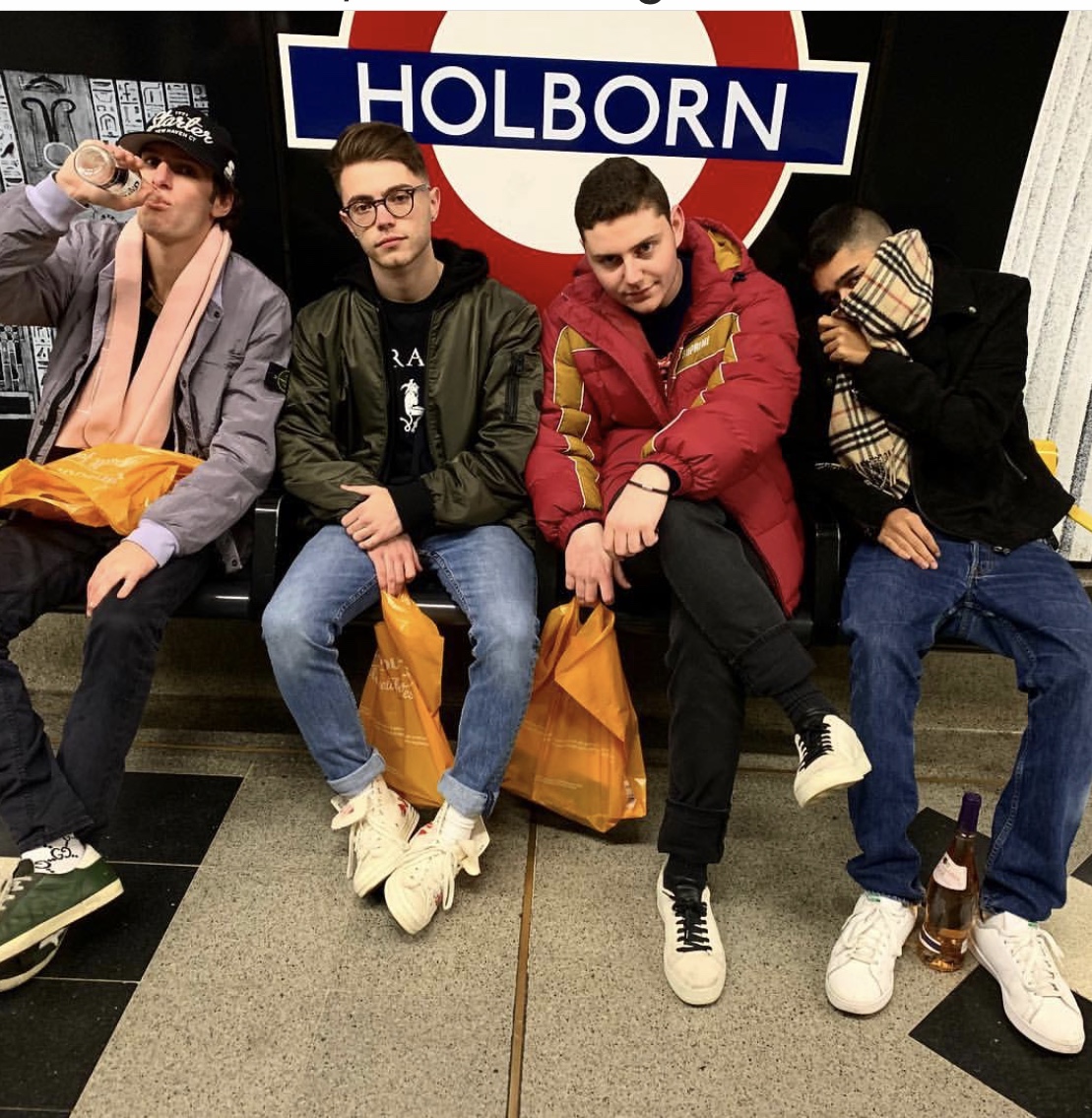 Congrats, you have made it over the pond! London is often called the New York of Europe because this city will leave you sleepless with all the nightlife and things to see. London has everything going on, from pubs to incredible street food and clubs that go all night long. The city can be overwhelming and a bit pricey if you aren't careful of tourist traps. Luckily for you, London has tons of hidden gems that won't break the bank and clubs you'll still be thinking about long after your visit. Here is your guide to where to go for the best nights out and meals that will blow your mind.
(Via Long Arm Pub and Brewery Instagram)
Best Neighborhoods for Pubs & Bars:
Embracing British culture is all about checking out the pub scene, bonus points if you can experience a sports game at one of them. Bar crawls are extremely common while visiting the city. Below you will find some of the best bars in different areas so you can create your own. Get ready to sink a pint and grab some chips.
(Camden Market via Camden Market Instagram)
Camden
Camden is home to London's hipster side with tons of live music, fashion, and street art. I love this area because it has some of the best-priced drinks. This neighborhood is packed with hole-in-the-wall bars that will let you beat the crowds. Roaming the streets you'll find everything from punk bars to the sounds of live alternative bands filling the streets. Camden Market in this area is also worth checking out for amazing shopping and a great food selection. Below are some of my favorite bars you won't want to miss.
If you love beer this is the place to be with a huge selection of different microbreweries. They have cheap food and live music as well, making this the perfect spot to begin or end any night.
This spot in the heart of Camden has been around since the 70s and has a cool rock and roll-vibe. They regularly have live music and DJs. Head there before 6 pm for a great deal on pre-drinks.
(Via The Spirited Instagram)
The Spirited is a gorgeous rooftop bar with some of the most insane cocktails in London. Not only are their cocktails delicious but they are all served in extremely interesting cups as well. You may need a reservation here and they do have a dress code so avoid sports clothing and hats.
West End/ Soho
The West End / Soho area may be known for the theaters but it's also the main nightlife area of London. Its location in the center of the city makes it easy to get to and an awesome spot to meet up with friends. The Soho streets are incredibly fun to explore at night with so many bars and late-night food options. This area is a hot spot for celebrities and travelers making it a super great place to make new friends. Soho can be a bit more on the posh side at times so take advantage of pre-drink offers. This location is one of the areas of town notorious for pickpocketing so keep your things close.
This cocktail bar has locations all over the city, making it the perfect late-afternoon stop for whatever part of the city you are exploring. Each bar has a creative aesthetic and daily happy hour to enjoy two for one 12 euro cocktails.
(Via Thirst Bar Instagram)
Think of this as your friendly neighborhood bar. The vibe is laid back at first but turns into an epic late-night spot when they open up their basement dance floor for Dj sets. They have a pre-happy hour called "stupid hour" with unbeatable deals on cocktails, and they have a happy hour as well following "stupid hour".
I instantly was curious when I walked past this and it ended up being one of my favorite cocktail spots during my trip. It's more of a lounge than party vibe but has such a cool prohibition-era vibe inside making it one of the coolest places in Soho.
(Street art in Shoreditch)
Shoreditch
Shoreditch truly has it all – from insane street art to live music and rooftop bars, it's hands down one of London's coolest neighborhoods. Strolling down its colorful streets, you'll come across live music, hidden rooftop bars, and fantastic speakeasies. Shoreditch also knows how to do boozy brunches right, with countless options for bottomless and more. If you're here during the day, don't miss a walk along the iconic Brick Lane.
This circus-themed bar has a weekly happy hour and a club in its basement if you want to keep the party going into the night. The bar oftentimes also has live performances including cabernet and circus acts as well. Their performances get wild and so do their parties.
(Via Hijinko Instagram)
This bar is one of the coolest in London, stepping into it feels like you're entering a futuristic dimension. It's a Bingo Bar / Club that is loads of fun and always a party. You enter through the Lucky Cat Bar which is a great place to pre-drink your bingo experience. It's 20 euros per player making it a great deal, check their website for reservations.
This is a great pub to catch a sports game and take in the Brit's passion for Rugby and Football. They have a wicked selection of beers on tap, board games, and two big screen projectors so you won't miss out on any of the sports action.
Clubs:
The London going out experience isn't complete without a proper clubbing night. London's club scene has every kind of music and many places host weekly events that are great for meeting new people in the city.
(Via the Ministry of Sound Website)
This iconic nightclub has been around since the 90s and is legendary amongst locals. Their sound system is considered one of the best in the world and the club has multiple rooms all with different music styles allowing you to switch up the vibe throughout the night. Make sure you check out their instagram page to decide the best night to go as they often have events and special DJ guests. They also offer a student discount if you have an ID to present at the door.
This West End Club is one of the best ones for students visiting London. This basement club has amazing drink deals and a really aesthetic bar that turns into a proper club by 11 p.m. They play a mix of R&B and other popular songs. I recommend showing up around 10 to beat the line.
Fabric is one of the most famous electronic venues in the world. They have three different rooms inside that play everything from house and techno to drum and bass. I love going out here because they also have chill areas that give you a break from the dance floor and it's a great place to meet new people. The overall vibe inside is very minimalist and industrial and there is no expectation for dress code. Also heads up there is no service in the club so don't lose your friends!
(Via Drumsheds Instagram)
This club officially opened in October of 2023 but filled the space that was formerly Printworks, one of the most legendary venues in London. Upon opening it will be one of the biggest clubs in the world and people already can't stop talking about it. The venue itself is an old Ikea warehouse with three floors, a huge outdoor space, and tons of food vendors. Upcoming artists here have already sold out so plan in advance if you would like to attend during your time in London.
(Via KOKO Instagram)
This club knows how to throw an epic party. Koko has everything from themed nights to electronic DJS and live music acts. Depending on the night there can be different entry fees so be sure to check their socials before you go. The venue was once a theater and the interior of the club is so fun to explore with different levels.
Restaurants:
London is the perfect place for Foodies with restaurants from all over the world to choose from. From hearty English breakfasts to global street food markets, you will never be out of options to snack on. I love that there is incredible food here for every budget so whether you are enjoying a high tea or snacking on the classic fish and chips by the Thames you can't go wrong.
(Bathroom inside of SKETCH)
This is the famous egg-shaped bathroom you have seen all over your social media. Sketch is one of the most iconic spots in London and its interior is truly Instagram-worthy. This spot is expensive but a one-of-a-kind experience, due to its popularity you will need a reservation in advance.
Trying Indian food in London is a must and Needo is a great location to do it. Their curries and Kebabs are outstanding and extremely affordable. This is a great spot for group dinners because they have dishes that cater to all diets with many vegetarian options. Needo has a BYOB policy so you can save on drinks and bring a bottle of your own favorite to enjoy with your meal.
(Dishoom Curries)
This Indian restaurant chain is world-famous for its classic twist on Mumbai dishes. This spot is incredible for breakfast, lunch or dinner, my personal favorite is their bacon naan. The inside is modeled after an old Irani Cafe giving it a cool old-school feel. This spot is a bit pricey and I suggest a reservation if you don't want to wait.
(Via Ping Pong Dim Sum Instagram)
This Dim Sum chain has amazing handmade dumplings that will melt in your mouth. I am still thinking about their fluffy buns and soups. They have cocktails as well that pair perfectly making this a great dinner or lunch spot.
This brunch spot has a menu that will cure your Sunday scaries, with something for everyone. I love their bottomless brunch on the weekends, the aesthetic is super cute as well. The quality of food and prices are hard to beat. Make a reservation if you are going on the weekend.
(Via Regency Cafe)
If you are searching for a proper English breakfast this is the place. It's extremely cheap and has the full selection of English classics like homemade steak pies and chips. This spot may look familiar as it's been in a ton of movies since it opened in 1940.
(Rotating Cheese bar at Pick & Cheese)
Imagine a rotating sushi bar, but with cheese. This is the world's first rotating cheese bar and it doesn't disappoint. Their products are all from the UK and paired with different toppings. This is such a fun experience and they have great wines too.
Street Food:
(Via Borough Market Instagram)
This is one of the most famous markets in London and one of the best places to grab a bite in the city. Walk the Market before deciding what you want as there are so many options. One of my favorite spots in the market is Kappacasein, where they pour bubbling hot raclette cheese over potatoes. This is also a great place to grab picnic supplies if you're looking to eat on the waterfront.
Live Music and food from around the world make Camden Market one of the better experiences I had in London. They have a ton of vegan options here that I couldn't resist. There is also some other great shopping to check out while you're waiting for your food.
Kitchens in Old Spitalfields Market
Kitchens are truly some of the best street food in London. One of the best ways to experience the kitchens is to try a variety of things from different stalls so go with friends and make sure you are hungry! There are 10 Kitchens in total, but my personal favorite is Monty's Deli which has one of the best sandwiches in the city.
Other Cool Areas to Check Out:
This market is a huge antique market with hundreds of vendors selling everything from vintage records to jewelry. The market also has a huge array of street food options making this a super fun spot to walk around. Check their website before you go as not everything is open on certain days. Most places take cards but I suggest bringing cash for your visit here as well.
South Bank Waterfront
Walking along the South Bank of the Thames is one of the best ways to see the city. You'll be able to catch a great view of the skyline, the London Eye, and other iconic buildings making it a prime photo spot. There are a ton of cute cafes along the water so grab an afternoon tea and hang around for some great people watching. This is also a great area to grab the classic fish and chips.
Located right in the heart of Soho, this famous street has some of the best shopping in the city. There are tons of classic stores like Brandy Melville, but also hundreds of unique boutiques with pieces you won't find anywhere else. I love this area to go window shopping or pick out the perfect souvenirs to bring home. This is a bit of a touristy area so keep your belongings close. If you get hungry and need a break from the shopping check out Kingly Court for tons of awesome food and drink options.